Apple is apparently in the process of making a change to Apple Cash, its American virtual bank card which should not be confused with the Apple Card. On its website, several images of Apple Cash cards now feature the Visa logo, which previously did not. This addition seems to indicate that the Apple Cash card will no longer use the Discover payment network, but Visa's, which is more extensive.
US users can credit their Apple Cash card, which is optional, with any amount they wish. They can then use it as an Apple Pay payment method in stores and on the web, and above all as a kitty to easily transfer money with other people.
Apple Cash, formerly known as Apple Pay Cash, has been eyeing users in Europe for years but hasn't materialized. The Messages app includes an Apple Pay button to quickly transfer money to a loved one, but this feature is still unavailable outside of the US.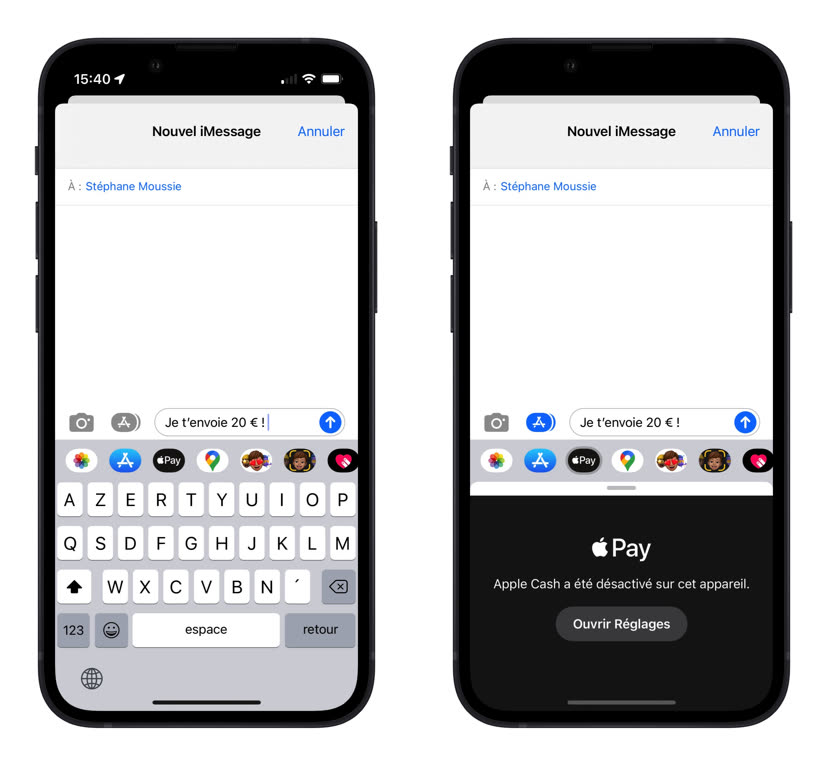 Is the transition to the Visa network, a larger network than Discover, a harbinger of an international launch? Nothing is less sure. In addition to the payment network, Apple is working with another partner on this service, in this case Green Dot Bank, which provides the virtual card. If it wants to deploy Apple Cash in other countries, Apple must find other local partners, unless it decides to play it solo, as the recent acquisition of a banking start-up may suggest. It's not the funds that Apple lacks…
.